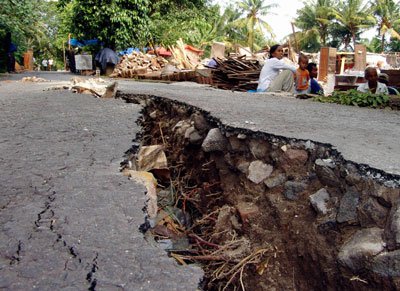 DID any of your scummy friends from North Yorkshire report posters falling off the walls, water rippling in glasses recently? Of course they didn't.
That's because an earthquake of the heady 3.6 magnitude kind hit Ripon on January 4, causing absolutely nothing to happen.
An extremely lucky 21 year old from Knaresbourough took the time out to tell BBM he was thanking God that he was sitting on cushions at the time, which shielded him from most of the blows.