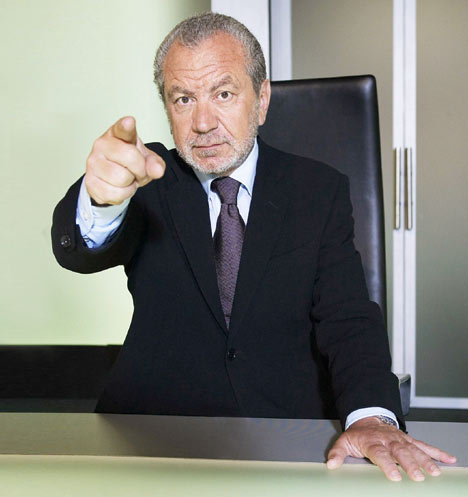 Anyone who's been to Thailand will tell you that things in Bangkok aren't always what they seem. The Adam's apple is usually a giveaway. That's all we're saying.
And in another case of misleading appearances, the face of Alan Sugar has been spotted in a cloud above the Thai capital. No really.
The likeness to Lord Sugar's famous 'you're fired' pose on The Apprentice was spotted by British-born fan Alex Cliff. "I couldn't believe it when I looked up to the sky and saw Lord Sugar pointing back down at me," he said. "It looked so similar to his famous pose, pointing across the boardroom and shouting "You're fired!"
"The clouds were so black and foreboding – they looked just like the atmosphere in the boardroom. I took a picture straight away, and I couldn't wait to show all my friends back home. They thought it was hilarious."
Surely the bigger mystery is why a bloke would spend a holiday in Thailand taking photos of clouds. You sad bastard Alex.