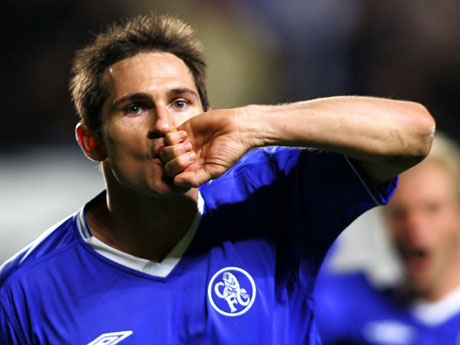 Sizeable steps may have been taken towards Euro 2012 qualification, but little about England's demeanour in the Bulgaria and Wales games suggests anything other than the usual summary exit next summer. Probably to the Germans. Not on penalties either…that level of effort will be entirely unnecessary.
Such an exit is as cloyingly predictable as Frank Lampard's goalhanging, fist-kissing salutes, and undeserved inclusion ahead of capable colleagues such as Scott Parker. But even so, England just aren't that good; as Dara O'Briain says, going out in the quarters is what they do.
The 2010 World Cup marked a new low. England's 4-1 defeat to, yes, Germany came via a performance so disjointed it was as though they were playing under the influence and, for example, seeing how Germany pose a youthful and potent threat two years on doesn't fill the England fan with confidence, although doubtlessly their media will be suitably pumped up for more broadsides.
Everyone can be saved the bother. England won't crack it because they aren't good enough, in spite of the usual endless posturing and tubthumping; those amongst its male populace who cry into their beer at each footballing failure will have ample opportunity to vent their inadequacies at blameless passers-by. The rest of us, of course, won't have watched more than a handful of the inevitable debacle and will be doing something more rewarding. Like reading a book perhaps. Or accompanying their significant others to see Harry Potter films (which is marginally more rewarding than watching England)…
By Alex Hales